Ramez Ayoub
Your Liberal Candidate For
Thérèse-De Blainville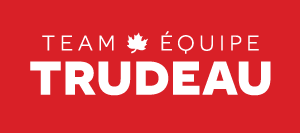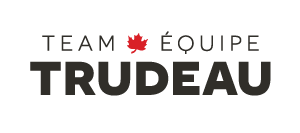 Ramez Ayoub, working hard for you in

Thérèse-De Blainville
Ramez Ayoub has been involved in his community for over 20 years. Married to Julie and father of three, Ramez is a man of conviction who cares about the well-being of his fellow citizens. As an elected official or volunteer, we can always count on him to represent our interests.
Well known for his commitment to improve transport infrastructure, he has obtained $260 million for the completion of Highway 19 with designated lanes for public transit. This investment by the Government of Canada will allow the Government of Quebec to extend this highway from Laval to Bois-des-Filion, thereby improving the flow of traffic.
The day-to-day impact for everyone having to get to and from work, school or daycare is major.
With the environment being a main priority, the completion of the highway will be carried out with a focus on sustainable development, with lanes reserved for public transit. These additions are important because they will offer an efficient and economical alternative to driving solo.
Always there for his community, especially for families and seniors, Ramez favours programs that have a tangible impact on people's lives, such as the Canada Child Benefit and the Guaranteed Income Supplement for seniors.
This financial aid enables thousands of people, every day, to better feed themselves, to find better housing and to live in safety. With such help, we are improving everyone's chances of living in decent conditions.
As a Member of Parliament, Ramez has also enabled thousands of young adults to benefit from quality jobs by creating employment support programs in the riding of Thérèse-De Blainville.
In the same spirit, his efforts have helped many small and medium-sized businesses in the riding to obtain a skilled workforce. This is all the more important because, everywhere, in all spheres of employment, the strong performance of the Canadian economy has brought the unemployment rate to historic lows. This performance results in a scarcity of the workforce, hence the importance of promoting access to employment to enable local businesses to hire competent staff.
Striving to build a brighter future for present and future generations, protecting the environment is at the heart of all his decisions. From taking effective action on climate change, investing in clean technologies, and creating clean jobs and investment, all of Ramez's actions aim to promote sustainable development for our children, our grandchildren and the generations to come.
All these practical measures are in addition to the daily actions taken by Ramez Ayoub to help the citizens of Thérèse-De Blainville solve personal issues and to improve the services offered to the community.
With Ramez, we're taking a stand. For you.
Donate to Ramez's Campaign